Just in time for Valentines...How cute would this be on your Sugar Baby?!

A friend of mine invited me over for lunch last week and I asked if she was up for a little project afterwards. We had so much fun making these aprons for our girls. Don't worry, I didn't leave out the little man. He got one too. They are super easy and so fun. I originally made this half apron for my little peanut. I thought it would be so posh to do a long empire waist apron that wrapped around and tied in front. It turned out adorable. After I tried it on her I thought..."that could fit me" and what do you know? It did! Isn't it cute?
All I did was take a cloth dinner napkin and fold the sides in evenly to make it 17" wide. I pinned each side and sewed it with a straght stitch to keep it in place.
Then I made a sash for the tie. I first measured my little peanut's waist which was 18" and multiplied it by 4 giving me a measurement of 72". I cut 4 inch tall strips of fabric as long as I could and then sewed them together to make one long strip that measured my 72".
I took this strip and made a piece of binding by ironing a 1/4" hem along both long sides. Then I folded it in half and ironed it all the way down the strip.

I then opened up the binding that I just ironed and lined the center of the fabric strip up with the center of the top edge of the napkin, folded it over along the ironed crease and pinned it in place all the way along the edge.

The last step is to sew the strip of binding closed along the open edge where the folded sides meet,sewing across the napkin and all the way to the other end of the fabric strip. This will secure your binding onto your napkin and create the adorable tie.


Your re-purposed napkin is now a Sassy Little apron for you or your little peanut!
Have fun embellishing your style with a little Dainty Couture~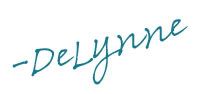 Check out our etsy shop for a fun PDF on how to make these adorable full sized Sassy Little Aprons for adults or children. http://www.daintycouture.etsy.com/