I guess it's that time of year...spring is here, so that means lots of showers. I am all about the presentation when it comes to gift giving. I have to admit, I love it when they say, "It's too pretty, I don't want to open it"
A few weeks ago I was invited to a double baby shower. Two woman from church who are due fairly soon were thrown a shower together. I usually make something personalized and put together a great gift basket but, my machine has been in the shop for nearly a month so anything hand made was out of the question. I haven't actually purchased a baby gift in a long time so I didn't really know what to do. I browsed the isles for a while and then thought of this...What if I did a flower box that they could use later and filled it with fun baby things for now.
Here's a little tutorial on how I did it...Let me know what you think. :)
I started with a rectangular window box and placed 3 small cubes of floral foam inside.
Then I wrapped up a bottle of my favorite baby lotion and baby wash in tissue and tied each off with a bow.
I placed the bottles in the spaces between the floral foam. I placed some other items in and around the bottles such as baby wash cloths, baby wipes (my favorite cucumber melon ones), a cute coordinating outfit and baby headband with an adorable big bow...you can add whatever you like.
I then took a $3 bouquet of fake flowers and snipped the stems at the base.
I randomly placed the flowers until the entire box looked full and even. Then I wrapped the box with a bow and added a personalized card.
What a precious gift to give. Who wouldn't be proud to receive this?!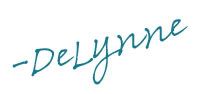 Link Parties: