We wanted to share some AWESOME feedback we just received from a new customer. Here is what Heather from Williamsville, New York had to say about our newest design, the "Ella Jane" bubble skirt:
"Ok, I know how to sew. I had a great idea to use sparkly fabric to make a bubble skirt, but wanted it quick and simple. Its for a friend and I needed to make it by tomorrow. I went through your tutorial twice, reading it through, AND I AM SO AMAZED AT YOUR IDEA!!! I am so impressed! My skirt will be so beautiful but no one will know how simple it was to make! This is exactly what I was looking for! I bought a different tutorial and it was soooo complicated and no liner, and I was so disspointed I reworded my search and found your tutorial and was sold by the pics and description. The liner is perfect and I'm loving this. I can't wait to make it tonight.. not that it will take me long at at all!
Sold on your designs! Heather"
Thank you so much Heather for your wonderful feedback!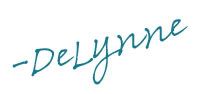 and